LCM Air Conditioning is a locally owned and operated business based on the southside of Brisbane. We've been providing quality air conditioning installation and ongoing maintenance services to the residential and commercial industry for over 14 years.
The biggest area of focus for us as a business, is continuing to provide our customers with quality relationships, quality products and great value when it comes to air conditioning installation and regular servicing. We pride ourselves on being able to work alongside clients and customers from when they first upgrade or install a new system, right the way through to continuing to service and maintain that product.
Our Approach
The LCM Air Conditioning team are specialists both in the residential air conditioning and commercial air conditioning space. We've provided some insight on how we work in both of these areas below.
Residential Air Conditioning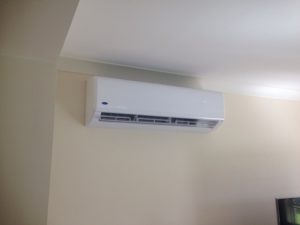 Choosing the right air conditioning solution for your home can be a complex and difficult decision. There are many factors to be considered, such as the particular sources of heat, energy requirements, size of the room, intended use and of course selecting the right product to suit your budget. No two installations or decisions are the same – we ensure you have the right product to suit your needs.
To start our process, the LCM Air Conditioning team work alongside you to complete a free review of the area where the system is to be installed. There are many options to consider regarding the look and feel of the product, as well as the available space for the solution. There may be options such as split systems, ducted systems or cassette air conditioning systems which can be considered.
Once we have selected the right system, we will provide you with a no obligation quotation which will cover our fully licensed, qualified and insured team to install the system and have it ready and operational for you.
Our ongoing servicing and maintenance programs are a great way to extend the life of your system, however for existing air conditioning systems, there always comes a time where the previous system should be upgraded to provide continued air conditioned comfort, better cooling efficiency and of course be much more cost effective to run.
When it comes to selecting an upgrade, our team will work with you to review the best needs considering the space layout, future use, desired aesthetics and budget and will also provide you with a no obligation quotation to decommission and remove the existing system, install and commission the new system.
View more information about our Residential Air Conditioning services here.
---
Commercial Air Conditioning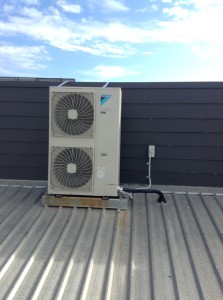 Whether you manage a range of investment properties, own and manage your own business premises, or you are planning an upcoming construction project, LCM Air Conditioning are your commercial air conditioning specialists.
There are several layers of complexity when it comes to selecting the right air conditioning product for commercial requirements and the LCM Air Conditioning team prides itself on helping clients choose a solution which meets all of their needs. Some of the items to be considered are the space available for both the indoor and outdoor units, the dimensions of suitable systems, the cooling and/or heating requirements of the system, the intended running costs of the system and overall budget for the solution.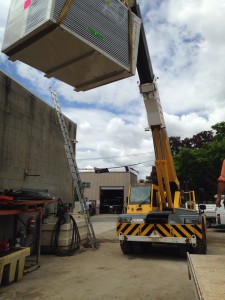 For existing premises, ongoing maintenance and servicing is essential to make sure that your workplace or investment has the best operating efficiency possible and experiences minimal downtime throughout the year. LCM Air Conditioning offers regular maintenance and servicing programs, to ensure that the air conditioning equipment is not struggling with blocked filters, low refrigerant levels or dirty evaporator coils, all of which will certainly reduce the cooling capacity of your air conditioner, increase the running costs and lead to premature breakdowns. We have a number of service technicians in fully equipped vans to attend your work premises within the Brisbane area.
View more information about our Commercial Air Conditioning services here.
For your next project, or to review your ongoing service and maintenance requirements, get in touch with the LCM Air Conditioning team today.