Your Property,
Your Investment,
Your Trusted Air Conditioning and Mechanical Services Contractor.
Contact Us for a Free Appraisal
Our Expertise
Our technicians are specialist commercial air conditioning refrigeration mechanics, not just electricians who have done a short course in how to install an air conditioner, and all our technicians have the appropriate gas handling licence for commercial air conditioning service in Brisbane.
Our Team has over 50 years combined experience across commercial air conditioning installation, sheet metal work and mechanical ventilation.
We are also CM3 qualified  – Cm3 is Australia's leader in contractor safety OHS prequalification and management. Cm3 addresses the need for both contractors; and the organisations they conduct work for to demonstrate contractor health and safety management capabilities, along with providing assistance for organisations to better manage their contractors around health and safety requirements.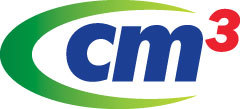 Our Commercial Services
Installations
Whether you are looking to install new air conditioning systems into your business or investment property or integrate new equipment into your existing systems, we have in-house expertise that can advise you on the most efficient and cost effective solution to your finest requirements for commercial air conditioning installation service.
We will advise you on the right product tailored to suit the area, taking into consideration the size and position of the area, any windows and insulation. It's important to select the correct sized system for the area because a unit too large will consume unnecessary additional power, whereas a unit too small won't deliver the cooling you expect and put stress on the system which may lead to premature breakdown.
Breakdown & Repairs
Like any mechanical device, air conditioning systems can sometimes breakdown and require repair. We can repair just about any brand of commercial air conditioner.  We offer a priority breakdown service for our valued clients.  Our highly skilled technicians will diagnose the fault and provide up-front quoting before any repairs are carried out.
Maintenance
It is important to maintain your air conditioning systems to ensure they are operating at peak performance and as efficiently as possible.  This will reduce their running costs and prevent unexpected breakdowns.  We will tailor make a Maintenance Program for your air conditioning systems to ensure year round comfort and efficiency.
Contact Us on 1300 526 247 to discuss your next commercial air conditioning project.